Valparaiso – 442.8750 $293 P25 Repeater
NOTE: As of June 2022 this repeater is still under construction. Check back soon for updates!
This repeater is a Motorola Quantar running at 100W via a split TX/RX combiner/multicoupler system into two 10dB antennas at 200ft. The repeater is full-time linked to the Indiana P25 Network and provides majority coverage of Lake, Porter, and La Porte counties.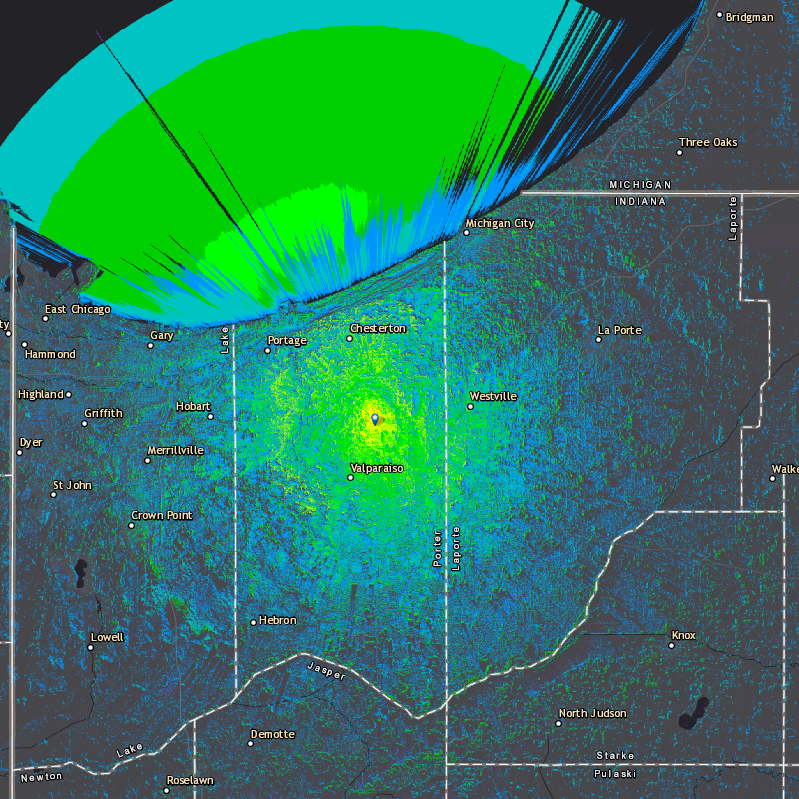 | | |
| --- | --- |
| Output Frequency | 442.8750 MHz |
| Input Frequency | 447.8750 MHz |
| Power Output (before cavities) | 100 W |
| Feedline/Combiner Loss | 4.0 dB |
| TX/RX Antennas | Hustler HX10-43050 10dBd |
| EIRP | 56 dBm (400 W) |
| Antenna Height | 65m |