Well, it's been a while. Between finishing out my EE degree, moving my life three states away, and setting up at a new job, I've barely had time to do anything ham related, let alone some DIY designs. Now that it's been a few months, I've settled in and started busting out the Kicad skills and lab tools to get the wheels turning on a new and exciting long-term project here in the shack.
After weeks of tinkering, tuning, and troubleshooting, I'm proud to reveal the pre-alpha version of what I've been toiling away at during my absence from the internet: an open-source, full-duplex 15W FM satellite rig that you can build at home using nothing more than a soldering iron and a multimeter!
This post will be a very high-level overview of my current plan for the rig – how it will all work and what's going on inside. Later posts will go into way more detail on the various systems and how they all mesh together, but I'm at a point now where I'm confident that this won't be another one of those projects that never sees the light of day.
I give you – the AXL-2715 (2m 70cm 15-watt transceiver):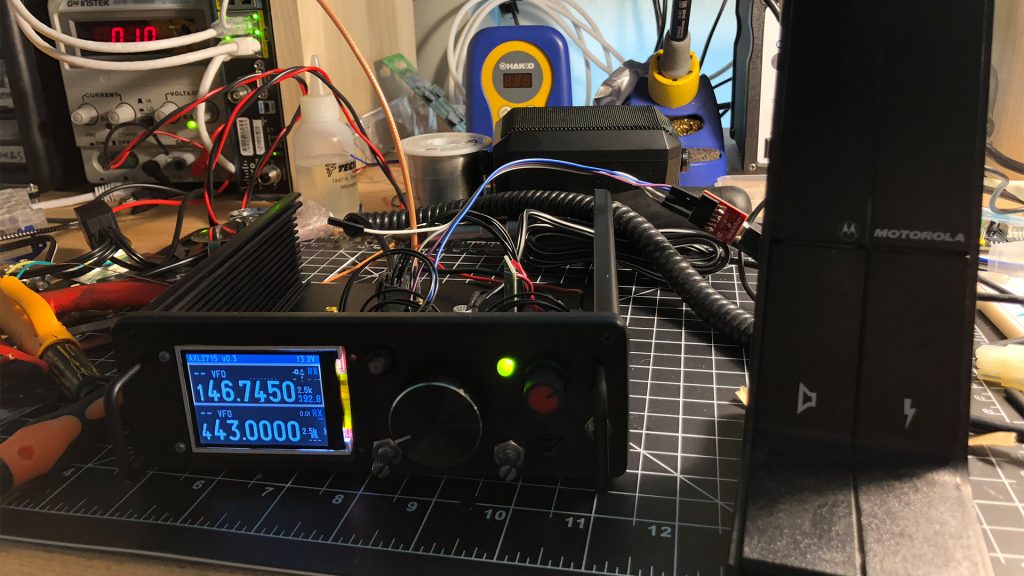 5 Comments