Hi again everyone!
I received a surprising amount of emails regarding the panadapter boards that I had made. Well, I'm here to tell you that like all good things, it takes time to get things right.
Some of you who know far more about amplifier design should look back at the schematics I posted in the last update. You'll notice something ever-so-slightly out of place.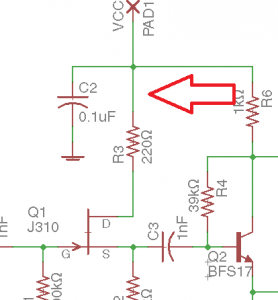 Yep, that capacitor is supposed to be below the resistor, connected directly to the FET. Unfortunately while it seems like a simple error it actually managed to throw off the bias of the amplifier quite a bit. With the circuit as it was, I was getting all sorts of weird capacitance issues and fading signals. I quickly fixed the error, updated the schematic, and sent the new boards off to the fab to be made. Here's hoping the new ones actually work properly.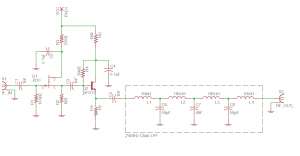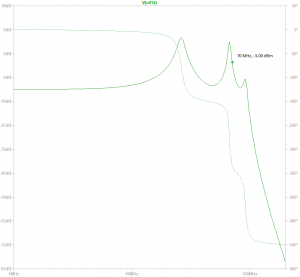 Additionally, I'm back down at school and once again have access to more RF test equipment than I could possibly need. That means I'll be able to get real test results and actually see how well the thing performs.
Thanks for staying tuned everyone!